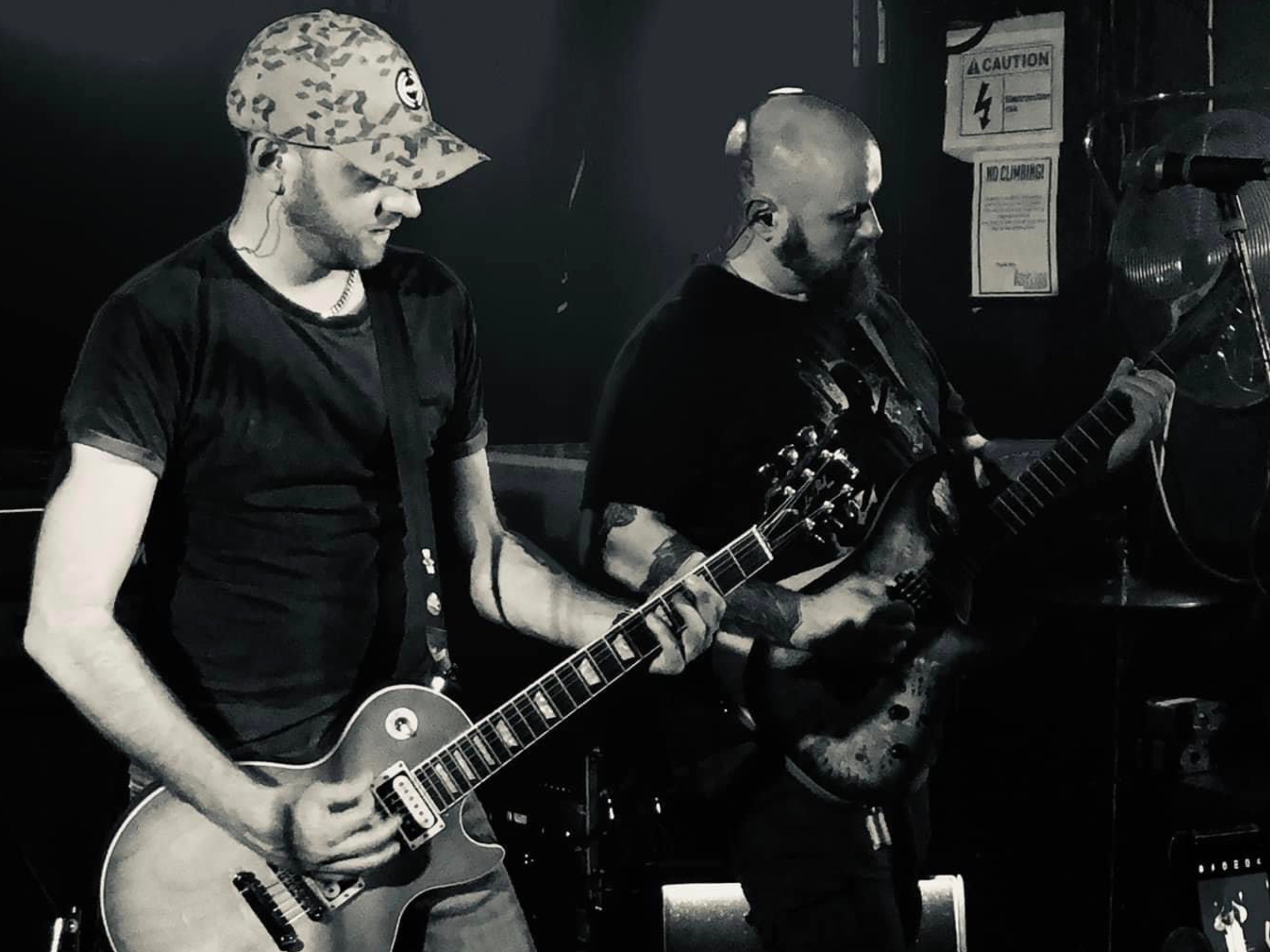 It's was a very hot and sticky Asylum 2 to catch 3 great bands for the little matter of £10 (the evenings attendance is a rant for another day)
First up were Silveroller who were formally known as Keylock. They have a real early 70's The Faces feel to them mixed with a bit of Southern Country. Aaron Keylock's guitar playing always catches the ear but singer Jonnie Hodson really does stand out as a real genuine front man. He also possesses a voice very reminiscent of Stevie Marriott, and that's some compliment to give.

Attic Theory fill the small stage with their 3 guitarists, bass, drums and singer but this gives the bands riffs a big heavy weight of sound. It's fair play to the sound man that each element of the band could be clearly discerned and the cool melodies stood out nicely. I'm not familiar with the band but found myself really enjoying them and the new track, Tapestry I think it was called, is definitely in the banger category.

Tonight was a marked contrast from the last time I saw Dead Man's Whiskey, shivering cold at Rockstock.
It took all of 30 seconds for Nico to ditch the jacket as the band launched into Sleep When I'm Dead. Tonight was a band firing on all cylinders and running on high octane fuel. With Nico leading from the front they were heavy, loud, sublimely melodic with an infectious sense of fun.
Charlie and James laid down thunderous rhythms through favourites War Machine and This Fight and Billy and Elliot combined effortlessly delivering those glorious riffs and cool solos.
Tonight was a first for me where a band dedicated a song to me from the stage and it was the banging new single Masquerade which they followed with another new track The Raven. From this evidence if you do not have the new album on pre-order already then make sure you do so.
The remainder of the set blasted by with Make You Proud always being a special moment.

These guys will be on the cover of ERB Magazine Issue #17 so be sure to order your copy.

Author & 📸 - Craig Bailey (ERB Radio/ERB Magazine)