"

And before that we heard a band that were born in Liverpool out of the ashes of three other bands. They are called Attic Theory and they won Best New Band. Congratulations guys. Brilliant bit of work called My Own Design."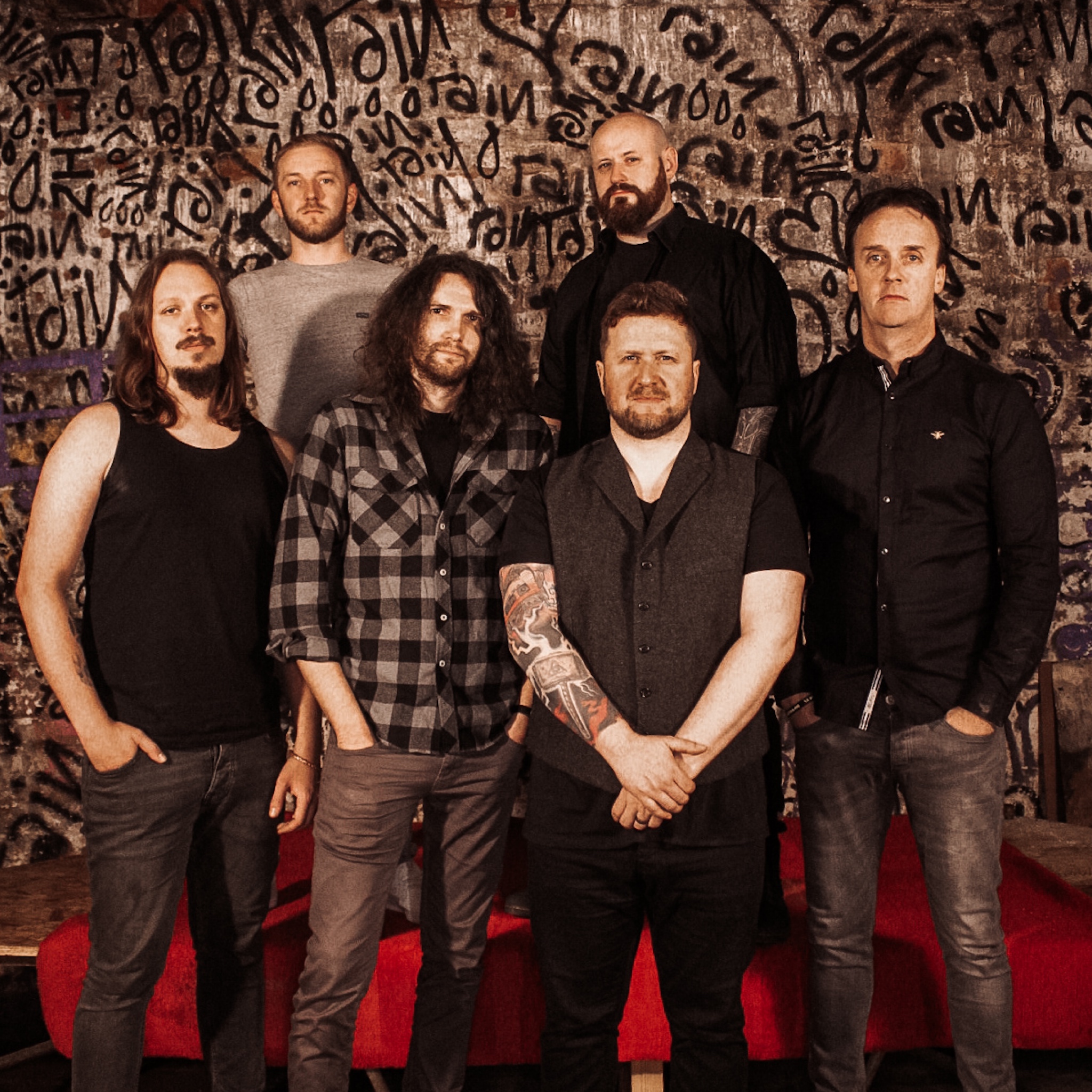 From Left To Right: Kenneth McArthur - Bass, Matt Lawler - Guitar, Peter Donnelly - Guitar, Tim Cunningham - Guitar & Backing Vocals, Lewis Wright - Vocals, Norm Walker - Drums.
Deep from the grungy depths of Liverpool's dock roads come award-winning rockers Attic Theory. With grooves deeper than the river Mersey itself, vocalist Lewis Wright is joined by guitarists Peter Donnelly, Tim Cunningham and Matt Lawler, bass player Kenny McArthur and Norm Walker on drums. Together they perform their self-proclaimed genre of Alternative Groove Rock; post-grunge infused with the charm of rock 'n' roll.
---
"Old school classic rock sound blended with a more modern, groove-orientated approach." - Invicta Magazine.
---
Crowned 'BEST NEW BAND' at Planet Rock Radios 'The Rocks' awards, Attic Theory unleashed their Critically acclaimed EP 'The Sign of an Active Mind', with Features and reviews in Metal Hammer Germany, Powerplay magazine, Emerging Rock band magazine, Rock tribune (Belgium) and many more and the EP was voted NWOCR group fan favourite 'EP of the year'.
---
"Well written, well played, and expertly produced, it is indeed something special." - Devils Gate Music.
---
Attic Theory, who's name was inspired by an episode of Elementary – a CBS television series based on Sir Arthur Conan Doyle's Sherlock Holmes detective stories with contemporary twists have received countless radio plays on Planet Rock, Kerrang Radio, Total Rock Radio and many more and their most streamed track 'Your Light' trended on Spotify and topped the Shazam charts in Seattle and 'Saints Amongst Us' was used as the official song for TNT Wrestling event 'Thrill Kill'.
---
"I applaud any band that has the courage to end an EP with the words "we are your only hope" Trouble is, this just might be the case"- Pete's Rock & News View.  
---
The band have performed high profile direct support slots for Terrorvision, Tony Wright, Black Spiders, the Soapgirls, Kris Barras, Florence Black, Saving Abel, Psycho Village, Tragedy, Seattle legends Candlebox, Scarlet Rebels, toured with Elvana (Elvis fronted Nirvana), Dead Man's Whiskey and hit the road with American Rockers Tantric across the UK and Europe. The band have also performed at a variety of festivals including Planet Rockstock, Wildfire Festival, SavFest, Firevolt (previously Firestorm MCR) and were shortlisted for Stonedead Festival.
---
"Certainly a band to keep an eye on moving forward as we can expect great things." - Über Rock.
---
Papier-Mâché featuring Kevin Martin of Candlebox will be available on all major streaming and digital download services on 28/07/2023, released via the bands own label 'ThunderGun Records' and distributed by Nova Music Distribution UK.
Attic Theory's debut album 'What We Fear The Most' is now available to pre-order here!