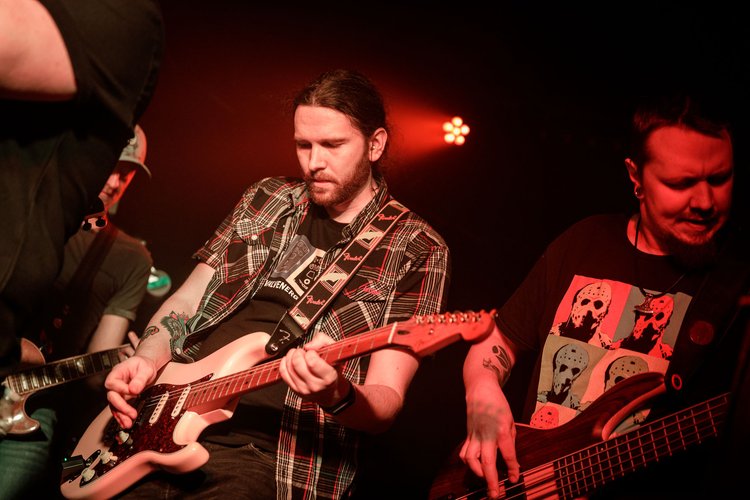 It's very easy to lose a sense of perspective when you get the opportunity to review shows in arenas, theatres, and cavernous academies. But it takes evenings like tonight to remind you that minuscule basement venues like retro here in Manchester is where rock 'n' roll came from and, for the majority of the North-West scene, continues to dwell.  Peter from The Black Spiders continually describes the confined surroundings as being someone's living room, and he is not half wrong. The stage is tucked into a corner by the bar and you can tell that opener Attic Theory are inwardly cursing the fact that there are six of them. 
The triple axe attack setup works well for them and gives their sound a beefy and fuller feeling. However, it does mean that they are almost playing on top of each other and there would be difficulty swinging around a shrew or field mouse, let alone a cat. In fact, for the last two tracks vocalist Peter Donnelly decides to break the fourth wall and leave the stage entirely. He wanders around the rapidly filling room sharing fist bumps and crooning directly at anybody who catches his eye. He even attempts (and partially succeeds) with a level of audience participation, encouraging us to sing the melody with him. What they do ain't half bad. It's melodic rock with a purposely crunchy backline. They describe themselves as alternative groove rock but whatever you want to call it, it certainly provides an engaging half an hour.
Author: Stewart Lucas - RockFlesh
Read the full article here!