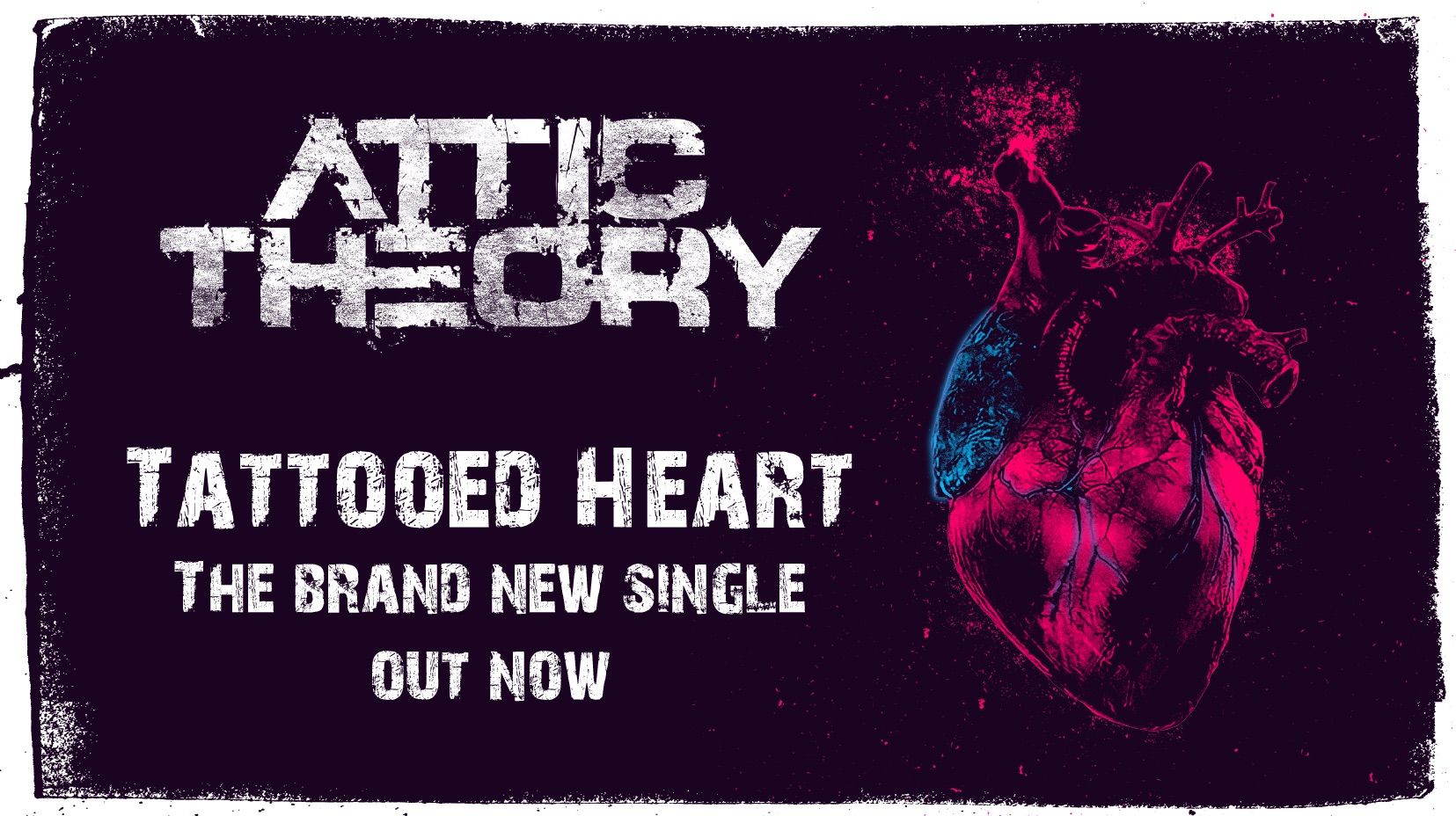 The Award-winning Alternative groove rockers release 'Tattooed Heart', the first single to follow up the bands critically acclaimed EP 'The Sign of an Active Mind'.  The track was recorded with producer Loïc Gaillard (Revival Black, Ashen Reach) at the Motor Museum recording studio in Liverpool and is the first single to be released from their highly anticipated forthcoming debut album 'What We Fear The Most'. 
Frontman Lewis Wright talks about the meaning behind the new song: "The 'Tattooed Heart' lyrics use tattoos as a metaphor for toxic relationships and how they brand your body, soul, mind and heart. Those relationships may have ended, most likely very badly, and the emotional wounds have healed but they have scarred over and will remain there forever". Lewis adds "These scars then become turning points in the story of your life and for me it's primarily about growth. By using these scarred negative experiences, i turn them into positive energy by learning from my mistakes and I feel I've made myself mentally stronger in the process". 
'TATTOOED HEART' will be available on all major streaming services on 25/02/2022, released via the bands own label 'ThunderGun Records' and distributed by Nova Music Distribution UK.